Selling Your House Before the Mortgage is Paid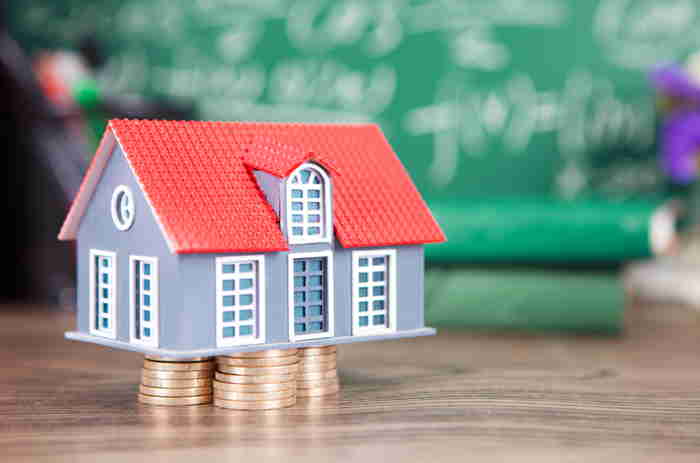 In February 2018 the average mortgage debt amounted to £123,423, with an average interest payment of £3,154 a year.
Mortgage outlays such as these can be crippling; so much so that some may decide that selling their house before the mortgage is paid would make the most financial sense.
For many, making mortgage payments in full becomes impossible, at which point their options are severely restricted:
· Either wait for their lender to jump through the legal hoops needed for repossession to occur,
· Or try selling the property themselves in order to pay the debt.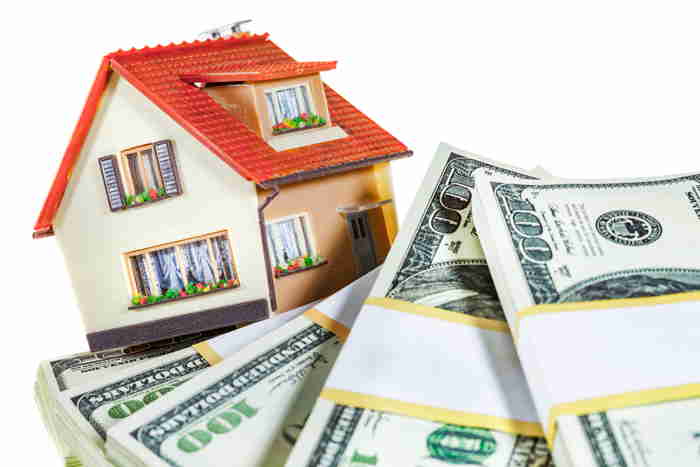 Photo credit: Andrey Armyagov/Shutterstock
Can You Sell a House with a Mortgage?
Yes, you can sell your house even if you haven't yet paid off the mortgage. In fact, many choose to relocate before paying their mortgage in full. However, you won't be able enjoy the entirety of proceeds coming from the sale; your remaining loan balance will need to be paid first.
Step 1: Figure Out How Much You Still Need to Repay
Getting a valuation should be your most urgent priority if you've decided you need to sell the property in order to pay off your mortgage. A valuation will clarify whether or not the sum received following the sale of your house will be enough to cover your mortgage repayment in full.
Valuations are undertaken by specialised firms or independent surveyors. They can tell you what sort of price you can expect your property to fetch, by evaluating the house and the land it is on and comparing your property to others which have recently sold in the area. Selling a house before the mortgage is paid in the UK depends on whether or not your valuation is high enough, as well as on your lender being willing to accept less than what you owe.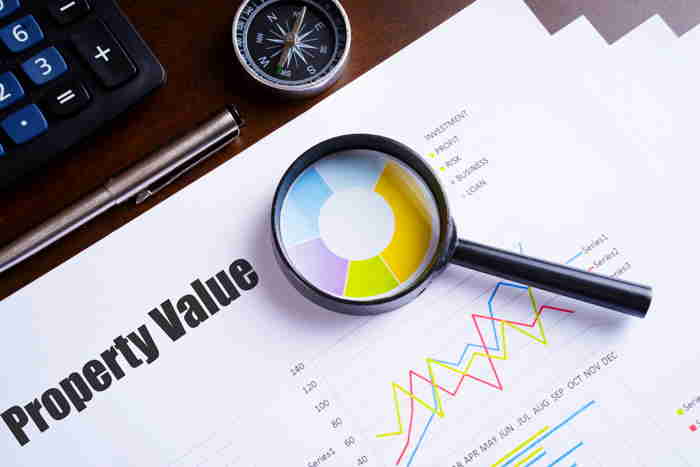 Photo credit: Light And Dark Studio/Shutterstock
Step 2: Will You be Able to Repay Your Debt Following the Sale?
YES - If the valuation is high and you'd be able to pay your mortgage debt in full following a sale, you should begin marketing the property as soon as possible. Ask your estate agent how much time he thinks it would take for your property to sell. This is an important consideration as you'll continue to be responsible for mortgage repayments until the sale is finalised.
If you've chosen to work with an estate agent, clarify what fees they will require from the beginning so that you can plan your finances accordingly.
Once a buyer is found:
- your estate agent will work with your lawyer in order to settle the loan.
After the purchase is closed:
- the funds will first go towards paying your remaining loan balance as well as any other outstanding fees.
Once all outstanding payments clear:
- you'll be free of debt and any remaining sales proceeds will transfer to you.
Of course, things don't always run as smoothly as they could. Read our other blog post if you find yourself in a situation where you're wondering what to do when a buyer pulls out of a house sale.
If the market is high enough and you need to make a swift sale for whatever reason, consider a quick house sale company. Companies such as this will typically offer less than market value; thus, you'll need to make sure the offer is high enough to cover your debt in full before going ahead. One cost you will bypass, however, provided you choose this route, is that represented by estate agent fees. For more in-depth information, check out our post on how to sell your house fast.


Photo credit: HelloRF Zcool/Shutterstock
NO – If your surveyor comes back with a valuation that wouldn't be enough to extinguish your remaining debt, your best option would be to attempt securing a short sale.
If your lender agrees to a short sale, he accepts a repayment which is lower than the total sum owed for the mortgage debt. The full net proceeds from the sale of the property will go towards paying your lender.
You will need to provide numerous pieces of documentation before your lender (usually a bank) accepts your short sale proposal. However, before putting all of these documents together, it would be best to talk to an experienced short sale agent. He will be able to guide you and quickly determine if it's worth going forward or if your lender is unlikely to accept the proposed deal.
Failing to secure a short sale in this situation means that you're left with no other option apart from either:
- keeping up with mortgage payments until the market climbs back up,
- looking for new accommodation while you wait for the lender to obtain a repossession order.
Step 3: Finding Somewhere Else to Live
If you've not managed to secure a short sale and still have shortfall (an outstanding sum left over from your mortgage debt), you must tread carefully when relocating. Your lender can obtain a court order forcing you to pay the outstanding amount, which can affect your ability to secure accommodation or resell your house for profit in the future.
The court has the power to issue a charging order against your new property, forcing you to repay your debt once your new property is sold. In certain situations, the court might even order you to sell the new property in order to pay your debt; this is done through the issuing of an order for sale.
If your shortfall is high, you should seek expert advice before moving into a new property. Perhaps moving to a smaller house which you can afford would be better as you'll be more likely to have some funds left over for shortfall repayment.
If a relocation doesn't seem feasible given your current financial situation, you should declare yourself homeless and apply to your local council for re-housing. Some circumstances might prevent you from being re-housed as homeless. For example, if the council considers you to be intentionally homeless, it is unlikely that they will agree to re-house you.
We've also compiled a guide to receiving house support for those wanting to look into receiving housing backing from their local council.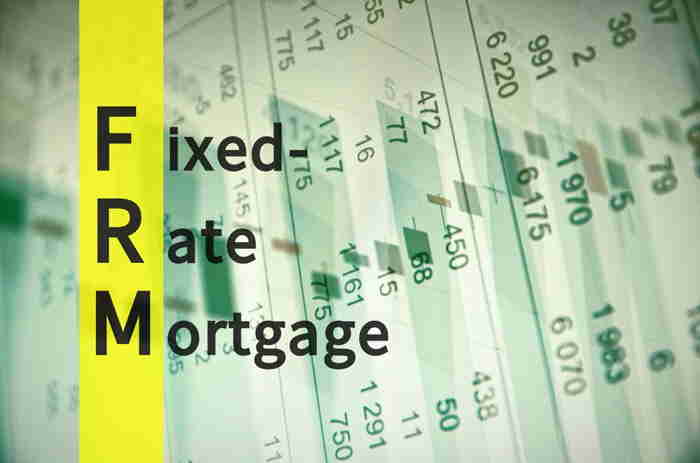 Photo credit: g0d4ther/Shutterstock
Can You Sell a House with a Fixed Mortgage?
Some types of mortgages can make selling a house before the mortgage is paid difficult, while others will make moving houses advantageous in financial terms. Let's first consider fixed rate mortgages.
The interest rate for a fixed mortgage maintains its value for a certain period of time, usually between two and five years. This means that mortgage repayments will remain unchanged regardless of any fluctuations in the base rate set by the Bank of England.
Fixed rate mortgages are designed to protect borrowers from base rate increases. However, while repayments are prevented from becoming more expensive, borrowers could also miss out on benefiting from drops in base rate falls.
Most fixed rate loans are portable. What this means is that when buying a new property, you will be able to transfer the mortgage from your old property to the new one. With most fixed mortgages you'll be allowed to keep the exact same mortgage terms once you move. This type of mortgage provides a significant advantage since you typically won't be forced to make early repayments to your lender once you move.
However, fixed rate mortgages do stipulate for a penalty charge amounting to between 3% and 5% of the loan if you want to exit before the end of the fixed term.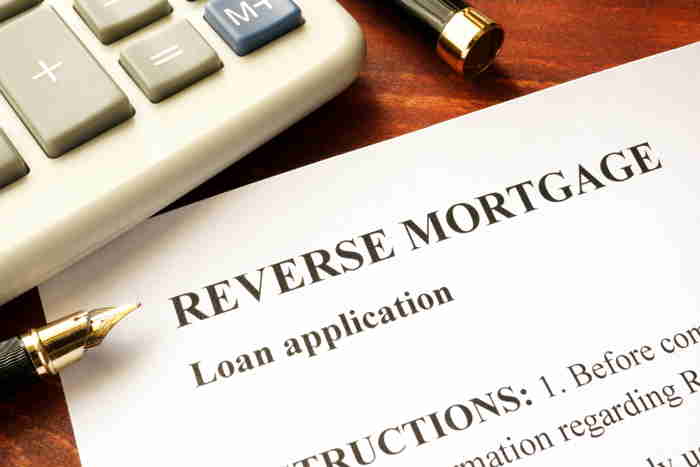 Photo credit: designer491/Shutterstock
Can You Sell a House with a Reverse Mortgage?
Reverse mortgages can be repaid at any time without incurring any extra fees. With this type of mortgage, you can sell the property any time you want. You will, however, be liable to pay the remaining loan instalments using the proceeds obtained following the house sale. If anything is left over after all mortgage debts are extinguished, you will be able to use this money as you please.
Closing Remarks
Selling a house before the mortgage is paid is often the best option for those who have fallen behind on their repayments or who predict they won't be able to keep up with future payments for whatever reason.
If you are to be successful in paying off your mortgage debt in this way, much depends on the valuation your property receives. If the market is high, you will be able to pay off your loan and even be left with some funds after your debts are extinguished. If not, securing a short sale would be your best bet.
Familiarising yourself with the costs of moving home and the steps you can take to stop repossession will definitely be helpful moving forward if you're having issues affording your mortgage repayments. Informing yourself regarding what happens after your house is repossessed could also be helpful.