5 of the Cheapest House Prices in Europe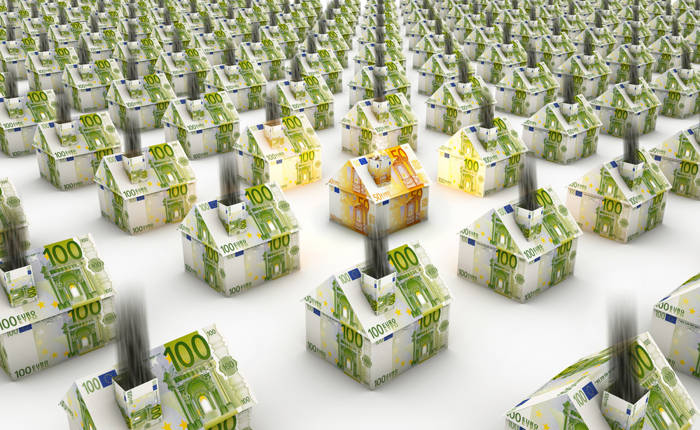 If you're struggling to live in the UK due to the extortionate property prices and costs of moving to a new house in the UK. Consider plan B – buying a property on the cheaper side of the European property market. It shouldn't come as a surprise that London is one of the most expensive European cities to buy a house in, so buying a property abroad might be the solution to all your housing problems. Presented within this post is an informative list of 5 of the cheapest house prices in Europe. Starting with the cheapest European country to live in:
1. Bulgaria
This Eastern European country consists of many scenic landscapes; sea and sunshine in the Summer months, as well as mountains and ski slopes in the Winter. If you're looking for the cheapest house prices in Europe – Bulgaria should be your first and best bet. In search of being in nature and around the friendly locals - in Bulgaria you can buy a 2-bedroom property for £3000 making it one of the cheapest properties in Europe, but this price, undeniably, is based on the more rural areas (villages) in the country. However, Sofia, the historic capital, can also offer you a property for the astonishingly low price of £50,000 and in some cases, less– depending on the size of the property. Furthermore, Bulgaria doesn't JUST have the cheapest house prices in Europe, but also has an extremely low cost of living, with a loaf of bread costing only £0.43, a one way ticket for transport (£0.53) and a meal at a restaurant for one - £4.45.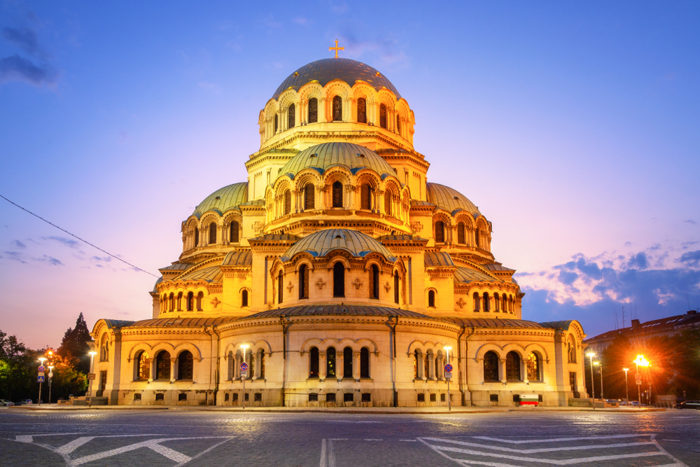 (Copyright: tichr/shutterstock.com)
2. Romania
Second in our list is Romania's capital, Bucharest, a location that will also provide you with some of the cheapest properties in Europe with as little as £1104 per square metre meaning a 2-bedroom house would cost you around £60,000, almost 10 times cheaper than the average house price in London (2018). Apart from Bucharest being a cheap place to buy a house, it is also a city which is extremely affordable overall. Furthermore, there are many opportunities for career progression there that can sometimes be hard to come across in the UK. Moving to Bucharest is one of the ways you can afford a house with a low income.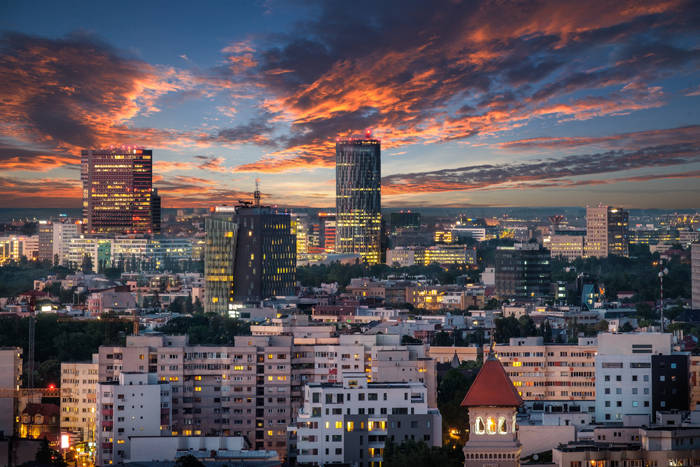 (Copyright: Augustin Lazaroiu/shutterstock.com)
3. Turkey
Only 5% of Turkey, is within the European border and in it is the famous city, Istanbul. This location has some of the cheapest properties in Europe. In Turkey, the average cost for a 2-bedroom property is a modest figure of £104,225. Though their housing prices are slightly more expensive than Bulgaria and Romania, Turkey (Istanbul) is a very inexpensive place to live in Europe since their cost of living is even lower than Bulgaria's, with a meal for one costing £3.49 and a 1.5L bottle of water costing as little as £0.26. This assuredly makes Istanbul a low-price place to live in Europe. The benefits of living in Istanbul (apart from the low prices) is that the city is home to the beautiful Hagia Sophia and you can take a boat tour along the narrows 'Bosporus', between both continents – Europe and Asia. Istanbul has endless tourist opportunities, even for its residents!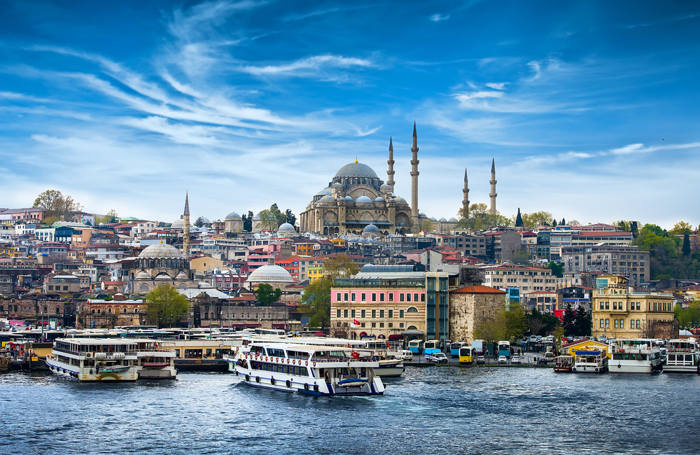 (copyright: Sequoya/shutterstock.com)
4. Croatia
Some of the cheapest houses in Europe can be found in Croatia, Istria. With a 2—bedroom house costing around £120,000, a very low price considering the beautiful seas and amazing forests found within Istria. This is a popular tourist destination all year-round and doesn't have freezing Winter months like other European countries within this list (such as Romania with lows of -6 degrees in December). However, it is important to note that there are many cities in Croatia which are not considered as a cheap location to live in Europe. Meje, Spilt is an example of one of the more expensive locations, rated as the least affordable neighbourhood to buy an apartment in Croatia - £3100 per square meter.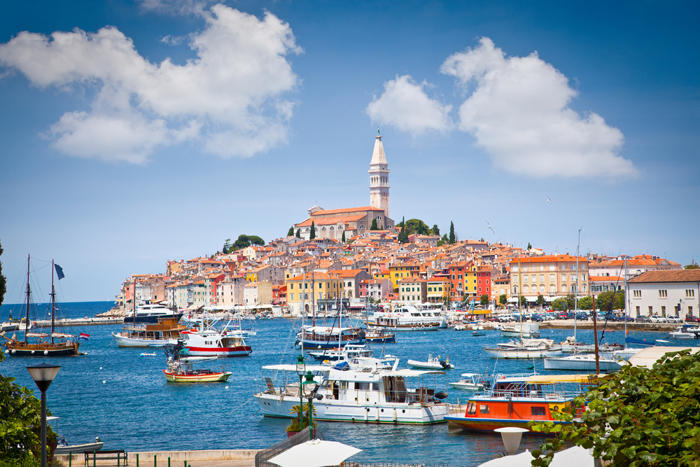 (Copyright: Aleksandar Todorovic/shutterstock.com)
5. Greece
Last in our list is the famous ancient capital of Greece – Athens – which can guarantee you one of the cheapest house prices in Europe. A stunning 2-bedroom house in Athens can be bought for the approximate sum of £130,000 and some are cheaper than this. The average price per square meter is £1315. Athens is filed with eye-capturing architecture and endless history dating from the Neolithic Period (7000-3000 BCE). In addition, this country is home to the glorious Greek cuisine which will leave your taste buds constantly satisfied with Feta cheeses, 'taramasalata' and sweet baklava, to name a few.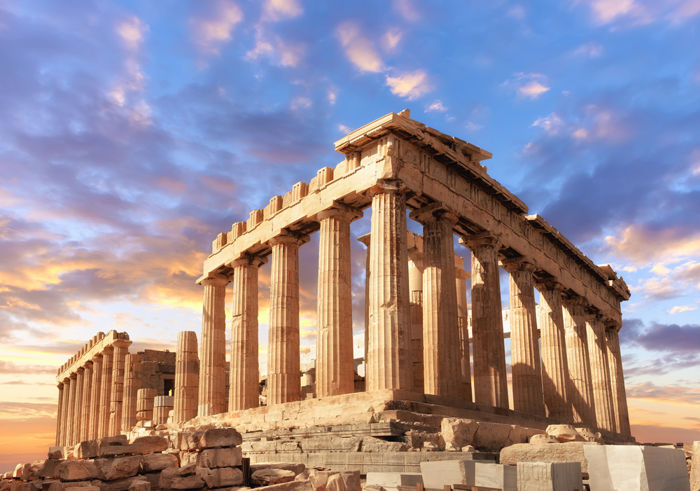 (Copyright: anyaivanova/shutterstock.com)
These are 5 of the cheapest house prices overseas. If you are finding it financially difficult to continue living in the UK and are seeking support and advice when looking to buy a property, an option to consider is buying a house overseas in one of these cheaper European countries.
(Feature Image Copyright: frank_peters/shutterstock.com)