Things to Do Before Moving Abroad: A Checklist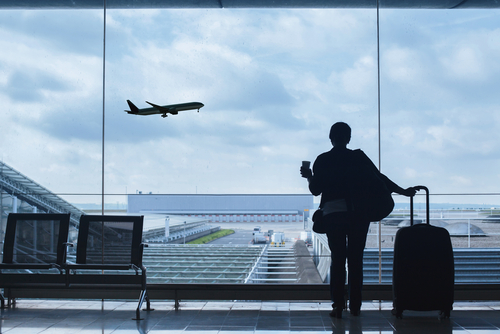 Things to Do Before Moving Abroad: A Checklist.
Are you considering moving overseas to start a new life? We understand that this can be daunting but don't let your fears of the unknown hold you back!
Taking the plunge to move abroad can be routed from a variety of things, a new career path, higher education or simply just wanting a fresh start. Whatever the reason, the initial process is very long, and a lot of research must be done to ensure that this is the right thing for you. We've created this checklist to make sure you remember the things to consider when moving to another country.
1. Make Sure Your Passport is in Date.
You might think that this is an obvious first step to take but you would be surprised by the amount of people who have unsuccessfully tried to board a flight after realising that their passport is out of date. Don't be that person!
If you're flying out of the country you will have to renew your passport before travelling if it has less than six months' validity, or if it will be older than nine years and six months at the end of your trip.
2. Apply for Your Visa.
Again, you may think that this is an obvious action to take but it entails a few steps. For those who don't know, a visa is an endorsement on your passport which allows you to enter, leave or stay for a specific amount of time in a certain country. This is crucial especially if you're moving abroad to work.
How to apply for a visa to work abroad
• Complete the Visa form for your selected travel destination.
• Pay the Visa application fee and prepare your application.
• Schedule and attend an appointment.
• Get a decision on your application and therefore putting you in the right direction to start a new life abroad.
3. Get Booking!
Now, the exciting part. Once you've ensured all the above is complete you can now investigate starting your new life abroad. America, Thailand, Japan, Singapore, Russia, Spain… The choice is yours! If you're still deciding which country to move to[2] , here are some things to consider when choosing your destination:
• Do Your Research – Before you commit to moving your whole life to a new country, you need to do your homework! Is this really the right thing for you? Will you be able to deal with being away from your family? Will you be able to cope for long periods of time without returning to the UK? These are some of the things that you need to consider when moving to a new country.
• Visit – Visit the country that you're planning to live in as many times as possible. You need to be one hundred percent certain that this is where you want to live permanently.
• Money matters – make sure you have accumulated enough money to see you through your trip. At least the first few months anyway.
• Work – If you're planning to work whilst you're abroad ensure that you have put things into place before you go. Apply, email and call companies prior to your trip to solidify any potential work ventures before leaving the UK to live abroad.
• The Language – You need to be semi if not fully fluent when it comes to the native language of your new home. What could be worse than moving to a new country and not being able to understand anyone?
• The Culture – Adjusting to the culture of a new country is not easy. The work days may be dissimilar, the etiquette, almost everything could be completely different to what you know. Although, you will eventually become accustom to your new surroundings, and slowly but surely your new environment will start to feel normal.
4. Give Your One Month's Notice for Cancelling Leases and Contracts.
This step is self-explanatory. Now that you're in the midst of moving abroad from the UK, you need to cut any ties that are still lingering. This includes:
• Settling any outstanding balances. This includes rent and utility bills. If no one will be living in the property after you leave, or if there will be a new owner, just inform the utility providers to change the names. This will prevent you from having problems in the future, such as penalties, late fees, or even having to pay someone else's bills. Your TV and Internet provider must also be informed a month in advance that you want to end your contract.
• Getting a tax refund if you're eligible.
• Go to your local council to let them know that you're moving abroad and that you need to cancel your monthly council tax payments.
• Get in touch with your mobile phone provider and let them know that you're moving abroad from the UK and enquire whether you need to cancel your phone contract.
5. Your Belongings – What to Do with Them?
What to take when moving abroad? The moving process could become complicated and expensive if you decide to move all your things across the world with you. This is a perfect chance for you to do a spring clean and dispose of all the unnecessary items you've been accumulating before leaving the UK to live abroad.
• Clothes – You're only going to need a certain type of clothing depending on where you're about to start your new life abroad. We understand it may be hard but any unnecessary clothing can be donated to charity or thrown away.
• Devices – Including your phone, tablet, laptop, chargers etc. are all fine to travel with. Also make sure you've packed the appropriate plug adapters.
• Sentimental Items – Ensure that you pack these! These will soon become your most valuable possessions – your home from home. This also includes things like instruments, personal heirlooms, pictures of your family, your favorite books etc. and other things that you think will make your day-to-day life a lot easier.
• Storage – Any other items including your bed, TV, sofa, kitchen appliances etc. can all be checked into storage for you to collect if you decide to return home. Anything else remaining can be donated or gifted to friends or family.
6. Hasta La Vista!
This concludes our moving abroad from UK checklist. You should now be all set and ready for your big move! Safe travels and the best of luck to you!
If you're planning on moving to Europe and you still haven't decided on where you're going to be living, take a look at our blog post on 5 of the Cheapest House Prices in Europe to help guide you with this.