Divorce and Mortgage: What To Do?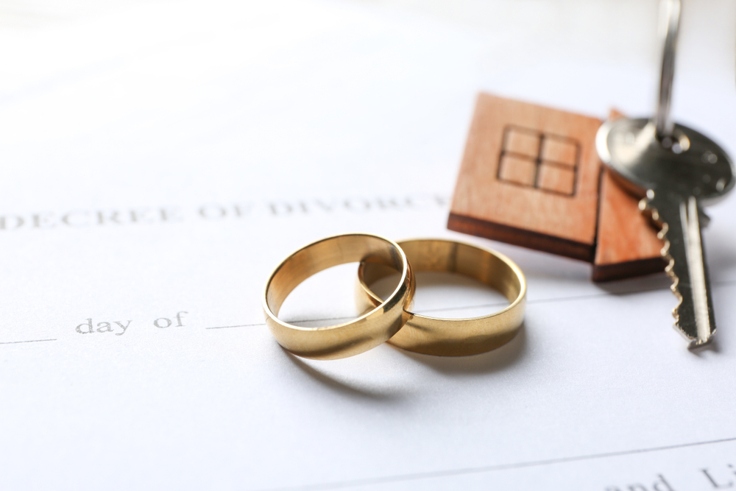 Getting a divorce when you own a home and have a joint mortgage together can be difficult. For most married couples, the house is the largest asset that they own. Once divorced, a couple will need to separate this between them, including the mortgage, which is often a difficult time for all involved. Here at FastHomes.org, we want to help you to understand what divorce will mean for your mortgage, and your options.
What does divorce mean for your mortgage?
First things first, if you are going through a divorce, it is important it make sure both of you keep paying the mortgage, even if you have moved out of the home. This is the case as when you take out a joint mortgage, you both mutually agree to be liable for the debt of the home until the mortgage is paid off in full, not just while you live inside the property.
If you decide to not pay the mortgage, or struggle to pay on time, it can damage your credit history, as well as your partner's – this is particularly detrimental if you want to purchase a house with a mortgage in the future. If one person chooses to refuse to pay, your home may be repossessed, and this way no one will get an equal share of the houses value after the divorce is completed.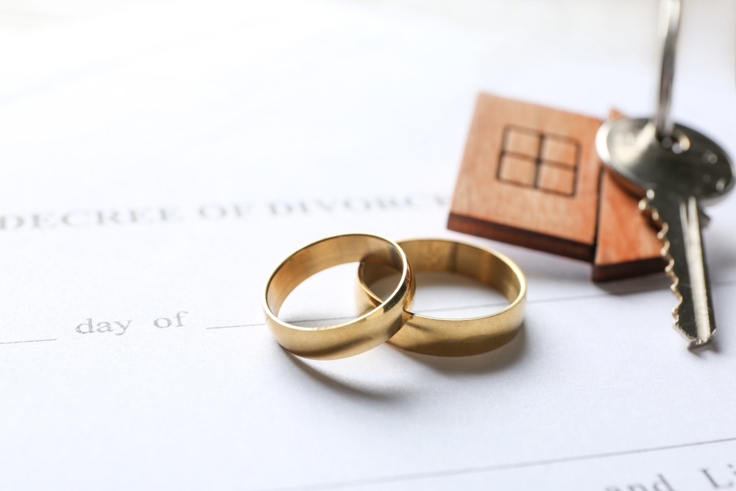 Photo credit: Aquarius Studio / Shutterstock
Contact your bank ASAP about your divorce and mortgage
Once you have agreed that you will be separating from each other, you should let you mortgage lender know as soon as you can, especially if it means you may struggle to meet your mortgage payments on time.
Letting them know quickly may help your case, as banks are usually sympathetic towards couples going through divorce or separation. In some cases they may be able to offer you a "payment holiday" to ease with the added financial strain you may be experiencing as a result of getting divorced. This allows you to have some breathing space to deal with the separation and any matters at hand, without fretting about owing money and losing your home.
Work out your options
Once you have separated, you have a few options. They are:
This can be frustrating, but more often than not, this is the best option for both parties – particularly when neither husband or wife can come to a decision. Selling will allow you to pay off the mortgage and offer a way of moving on after a separation.
In this situation, any equity left after the mortgage has been paid will be a martial asset and split between both partners. In most cases, this is split equally, but this is often open to dispute. If you cannot reach an agreement, the matter would need to be settled in the divorce court.
You may want to decide to continue paying the mortgage, especially if you have nearly paid it off and the divorce is left on good terms. This can be useful if your mortgage is fixed for several years and would result in paying high mortgage charges if you move elsewhere.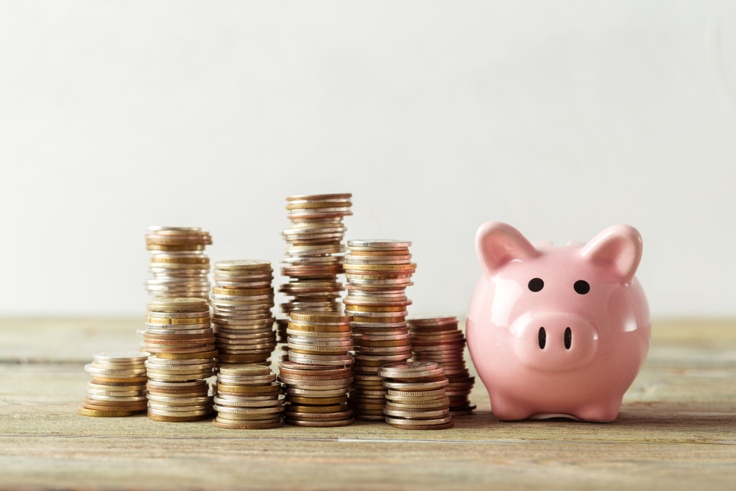 Photo credit: FabrikaSimf / Shutterstock
For some couples, they might decide to wait until a certain event occurs before selling their home and getting money from it, such as when their youngest child turns 18 years old. When this happens, commonly one person stays in the home and the other moves out, but both parties still continue to pay the mortgage payments each month.
Alternatively, if you and your partner decide for just one person to live in the house, you may need transfer ownership into one person's name. To do this, you might want to consider buying your ex partner out of the mortgage, known as a mortgage buyout. However, this will mean taking on their share of the joint mortgage too, so only go down this route if your finances allow for it. But how do you buy someone out of a mortgage? Continue reading our divorce and mortgage guide to find out.
In order to calculate how to buy someone out of a house in the UK, it is worth speaking to your mortgage advisor to understand all of the options available to you.
Joint mortgage: What happens after separation?
You may be wondering what happens to a joint mortgage when you divorce? Well, after a divorce, couples may decide they want to transfer their joint mortgage into just one person's name, which means only one person is liable for mortgage repayments. Changing names on a mortgage after a breakup avoids all kinds of problems, such as an ex partner not paying the mortgage in time, or even at all.
This can be helpful, as:
it breaks all financial ties with your ex-partner
it stops the risk of mortgage repayments being compromised
it allows the person taken off the mortgage to apply for a new one on a new property
If this option appeals to you, make sure you are able to pay the mortgage on time, otherwise you may face house repossession, which can be highly stressful. Get in touch with your mortgage lender for joint mortgage separation advice. They will discuss your situation and be able to calculate whether or not you'll still be able to continue paying the mortgage after separation, to work out whether it's feasible. If there is no way you are able to pay the monthly payments, your best bet is to sell your home and move to somewhere cheaper.
Get in touch with your mortgage lender for joint mortgage separation advice.
Also read: What happens once your home is repossessed?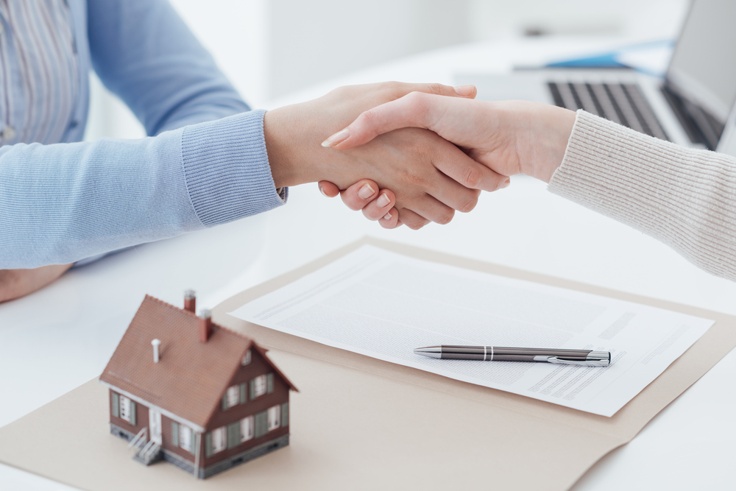 Photo credit: Stock-Asso / Shutterstock
If they don't think you will be able to, but you're confident you will be able to make payments, you could think about applying for a guarantor mortgage. Essentially, this is a mortgage where a parent or family member takes on some of the risk by offering their home or savings as security on the loan. The family member is liable for any missed mortgage payments you make – if they can't find the money to pay it either, there is a chance they could lose their home too.
How to buy a house and get a mortgage after divorce?
Once you have sold your home, and want to move elsewhere and take out a mortgage, your ability to do so will depend on your financial situation. Your mortgage lender will be able to advise you on what to do by taking several different factors into account, including:
how much deposit you have
your income
credit score
whether you have any debt
average monthly spending
other personal circumstances
It is worth noting that some lenders are considerate towards those who have suffered a separation or divorce, resulting in some companies offering 100% mortgages.
Before deciding on a budget for your new home, remember that the costs of buying a house go far beyond what you'll pay for your mortgage. Factor in all costs, such as house survey costs, conveyancing fees and stamp duty, as well as additional costs like removals, home contents insurance and household bills.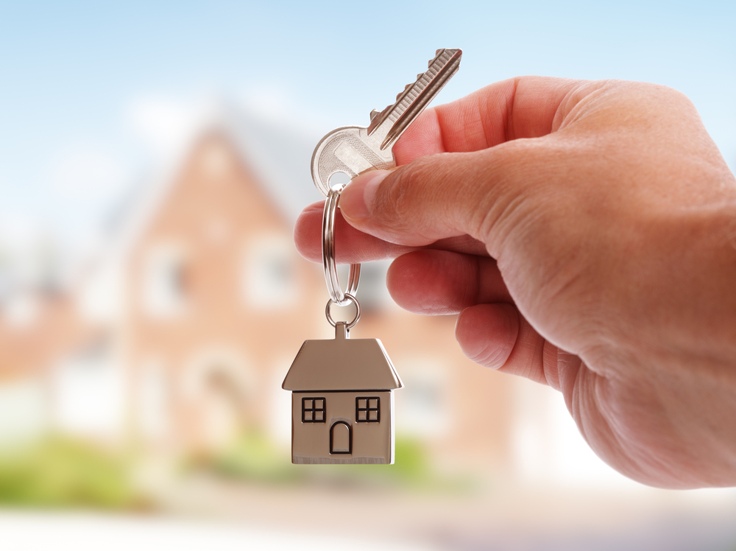 Photo credit: Brian A Jackson / Shutterstock
What if you are in negative equity?
If you go through a divorce when your joint home is in negative equity, it can be difficult to sell the home and pay off the mortgage in full. As a result, it might be a good idea to split the outstanding debt between you and your partner or come to an agreement with your mortgage provider for a reasonable outcome.
What happens if there is no name on the deed?
When separating from a partner and your name isn't listed on the mortgage, you may be thinking "what are my rights?" If you are separating from your partner and your name is not on the mortgage or deed of the house, it doesn't mean that you have no rights on the property. In the UK, when getting divorced, the marital home is considered a "joint asset" and you cannot be forced to leave by your partner. Even if your name is not on the mortgage or deed, you can register your rights through the Land Registry to stop your partner selling without your attention.
However, bear in mind that if your partner owned the property themselves before your marriage, you will have little legal claim to it when it comes to divorce proceedings. If you find yourself in this situation, be sure to seek legal advice and go through your options.